Digital commerce
News
Should we be worried about Adobe's purchase of Magento?
by Carole Ramstein 31 May 2018
One week after the announcement of our partner Magento's takeover by the Californian giant, it is time that we take stock of this news' implications, as it is changing the game in the e-commerce market.
Magento + Adobe: an equation that makes sense
1.68 billion dollars: this is the price Adobe should pay to keep up with e-commerce. The American company was running late – valued for its marketing and content innovations – but without a worthy solution at hand for the connected trade. It was becoming urgent to be able to offer its customers what they were asking for: a global offer where content and commerce combine to the benefit of customer experience. Its main competitors had already understood this and had taken the lead, causing a strong consolidation of the market in recent years: Oracle had acquired ATG in 2010, SAP Hybris in 2013 and Salesforce Demandware in 2016.
The acquisition of Magento, whose 250,000 developed platforms generate 155 billion dollars per year, comes as no surprise. No other structure would have allowed Adobe to make such a leap forward. For Magento, this is an opportunity to leverage the power of a large corporation to face ever-increasing competition (whether through Salesforce's aggressive sales cloud or Shopify's expansion, especially in Europe). Supported by new opportunities in terms of R&D investment, but also operational support for its international development, Magento can hope to accelerate its product roadmap, while reaching a new clientele when it comes to industries and geographical areas.
En route for Experience-driven commerce
Beyond the business strategies of the players concerned, what can e-merchants actually expect from this new collaboration? First, let's not forget Adobe's credo: "People Buy Experiences, Not Products." There is no doubt that this leader in creating digital experiences will leverage its expertise in content and data to create ever more added value when it comes to the purchasing experience, a key dimension of customer experience. Omnichannel, enriched and personalised content, data-driven vision of the purchase…many synergies are possible and everything is yet to be imagined.
For those merchants looking for a single supplier for their CRM, Marketing and e-Commerce tools, this represents a new field of possibilities, a credible alternative to the other big players in the market, offering a wide array of cutting-edge solutions. And it is also the opportunity to put more, smarter commerce into all their content productions aimed at their customers.
While Magento launched its cloud version – admittedly still in the learning phase – it will also benefit from Adobe's strong cloud expertise, which is several years ahead of the game. A reinforcement that is not without consequences, the cloud being a strong market trend that is not likely to be reversed and that can make the difference over time. E-commerce will potentially be integrated into a single Adobe Experience Cloud platform, centralising the global needs of B2B and B2C advertisers in terms of content creation, multi-channel ad campaigns, data analysis, and more.
Changes that can disrupt Magento's current DNA
Despite all the good prospects for the future, however, the announcement of the takeover has caused a wave of concern. We are indeed entitled to question certain points, and in the first place the future of the Magento community. As an open source solution, Magento benefits from a strong, extremely dynamic community of nearly 300,000 developers (to whom we owe nearly a quarter of its current source code), 800 technical partners and 350 integration partners. It can even be argued that without its community, Magento would rapidly decline. Adobe does not seem to have any interest in losing this support and has already made initial calls to the community to reassure them that open-source and open development is a core part of their DNA.
Another concern for customers: what about rates? Will they change their pricing model? Will they raise prices? It is certain that the acquisition of Magento will involve changes at this level. Adobe is used to monetising services through subscriptions, and may be able to evolve the current model (by revenue brackets) in this direction. There are also risks that prices will rise to integrate new services. For a clientele of larger companies, the value-added can be interesting and worth the candle. For smaller structures where price is the most important argument, it could tip them. In any case, if you have Magento projects to come, we can only advise you to negotiate them now and for a long contract, in order to benefit from current prices, before any likely increase occurs.
In terms of product roadmap, we can also wonder about the future of community and on-premise versions. We imagine that Adobe will favour a cloud Enterprise version (eventually integrated into Adobe Experience Cloud?). But these changes will not happen overnight. Since Magento was founded in 2008, we are in our third acquisition, after eBay in 2011 and private equity firm Permira in 2015. We have already experienced this situation and have seen that it takes 2 to 3 years to observe real changes. In a market as dynamic as digital commerce, who knows where we will land?
As active members of the Magento community, we will be attentive to developments, no matter what, in order to provide our customers with the best solutions to their challenges in digital commerce, as always.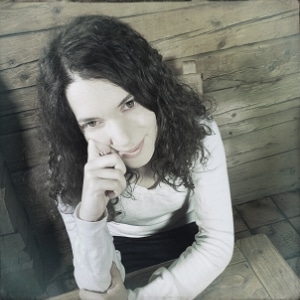 VP Marketing
Curious and multi-tasking, Carole sailed the oceans of video games, multi-channel and publishing, before settling at Kaliop where she is now VP marketing.