CLEOR
Responsive ecommerce platform
The client's challenges
A reliable and scalable platform
Kaliop has been working with the Cleor brand to develop its digital commerce strategy since 2014. We have deployed a responsive website with Magento that we continuously strive to develop. Each year, we define priorities that include business, security and performance objectives to ensure an optimal online service for customers.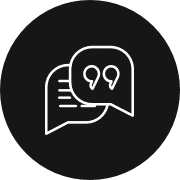 Digital Director at Cleor
Kaliop has been supporting us since the UX/UI makeover of our e-commerce website in 2014. Each year, we implement a roadmap of technical and graphic developments, monitored by data and helping the online store's revenue grow.
Security & performance solutions
SECURITY OPERATION
HTTPS standards implementation
HTTPS ("Hypertext Transport Protocol Secure") is the protocol for securing data transmissions. The Kaliop technical team has carried out all the operations to switch the site to HTTPS: SSL certificate request and implementation, server configuration to use the certificate, redirection of visitor traffic to HTTPS pages with 301 redirects, review and configuration of all the plugins installed on the site. Google is promoting secure HTTPS sites in SEO, and this has helped to improve Cleor's position on many queries, and to speed up the business.
STABILITY OPERATION
PHP7 implementation
The final version of PHP7 came out in December 2015 (read the official announcement on php.net). It is linked to a new version of the Zend Engine. A migration guide has been published by the website in open source. According to Zend, the update of apps to PHP7 generates a 25% to 70% performance boost. The editor published some indications that he summarised in his publication in May 2015. The Kaliop Digital Commerce agency has migrated the entire Magento projects to PHP7 by replacing outdated PHP5 features with new ones recommended by the Zend editor. This considerably improved performance on the server side of the project.
PERFORMANCE OPERATION
Optimisation des temps de chargement avec Varnish
Varnish is an HTTP cache server, web accelerator or reverse proxy. Open source, released in 2006, it is intended to speed up the response time of websites and APIs and is optimized for Linux distributions. Its purpose is to relieve application servers by serving data from its cache rather than by calling the application server for each request. The Kaliop technical team has set up Varnish on the server, configured the entire device including ESI which are "non-hidden" areas that remain dynamic (mini basket, customer area, basket, checkout).
Key figures: a souped-up Magento website
-32% Server load rate after switching to PHP7
<50ms Page load time after implementation of Varnish
+23% Organic traffic increase after migration to HTTPS