News
Digital commerce
Magento and Kaliop Digital Commerce: already 10 years of collaboration!
by Carole Ramstein 28 March 2019
Historical partner of Magento, Kaliop Digital Commerce agency celebrates this year a decade of expertise with the ecommerce CMS solution.
A willingness to work with the best technologies on the market
Created in 2005, Kaliop Digital Commerce (formerly Soon agency) quickly specialized in the field of e-commerce. The agency has surrounded itself with a network of high-level technology partners to support its clients in all their needs related to the development of their online sales. To manage the platforms, Kaliop Digital Commerce turned in particular to Magento's open-source CMS solution.
"Their technology convinced us by its flexibility, its enhanced security but also its robustness and reliability," explains Romuald Cornillet, Managing Director of Kaliop Digital Commerce. Today, it allows us to provide our customers with a high-performance platform, even during peak traffic periods. Being an open-source solution with a very active community of nearly 300,000 developers is also a facilitating asset for our teams while reducing TCO for our customers."
Official partner since 2009, the agency is now Magento Professional Partner certified.
A strengthened Magento expertise over the years
In 10 years, the CMS has evolved considerably to meet the ever-increasing challenges of e-merchants. Omnichannel, cloud, international development, mobility or B2B specificities, the Californian company's various solutions cover all fields of the field. Its integration in 2018 into the Adobe group also promises some nice surprises to come.
The Kaliop Digital Commerce teams have strengthened their skills over the years: Magento 1 Community and Enterprise Edition, then Magento 2, Magento 2 Cloud and nowadays Magento 2 Commerce and Open Source. No less than 120 projects have been completed over the past decade.
Lately, the Magento 2 Commerce and B2B projects are the most sought-after. "With more than 260,000 sites, Magento Commerce is the world's leading business cloud platform," said Romuald Cornillet. Thanks to its advanced features, it allows for the lowest Total Cost of Ownership in the industry." As for the B2B platform, it responds to a booming market that requires taking into account its specificities: catalogue and personalized prices, customer account, purchasing tunnel and associated services (quotation, approval workflow, import of orders by reference, etc.).
With more than 70% of its teams certified, the agency is currently one of the most competent in this field in France.
"I have had the pleasure of working with Kaliop Digital Commerce for many years. I am delighted to count them among our official and certified Magento 2 Partners, a guarantee of quality and respect for good practices, everything that an official partner brings to the smooth running of an e-commerce project. We wish them a happy birthday and much success in the continuation of our excellent relationship!" Bertrand Nassogne, Executive Channel Manager Southern Europe at Magento, an Adobe Company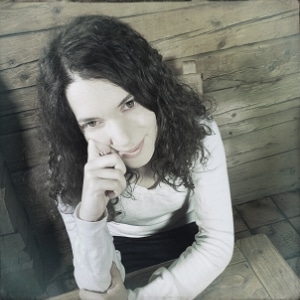 VP Marketing
Curious and multi-tasking, Carole sailed the oceans of video games, multi-channel and publishing, before settling at Kaliop where she is now VP marketing.