A Digital First group
The Kaliop group specialises in digital transformation and innovation. Having experienced continuous growth since its creation in 2002, the group now has nearly 200 digital experts on several continents. Thanks to its comprehensive digital & business expertise, it offers a global solution to its customers and partners alike.
Our digital expertise
Do you have ambitious technological projects? Kaliop's teams of experts advise and support you to successfully think and achieve your objectives.
The team
Carole Ramstein
VP marketing & communication
Romuald Cornillet
CEO Kaliop Digital Commerce
Stéphane Grunenwald
CEO Kaliop Canada
Jakub Bilski
CEO Kaliop Poland
Key figures
15M€ estimated turnover in 2019
+60% growth in the last 3 years
International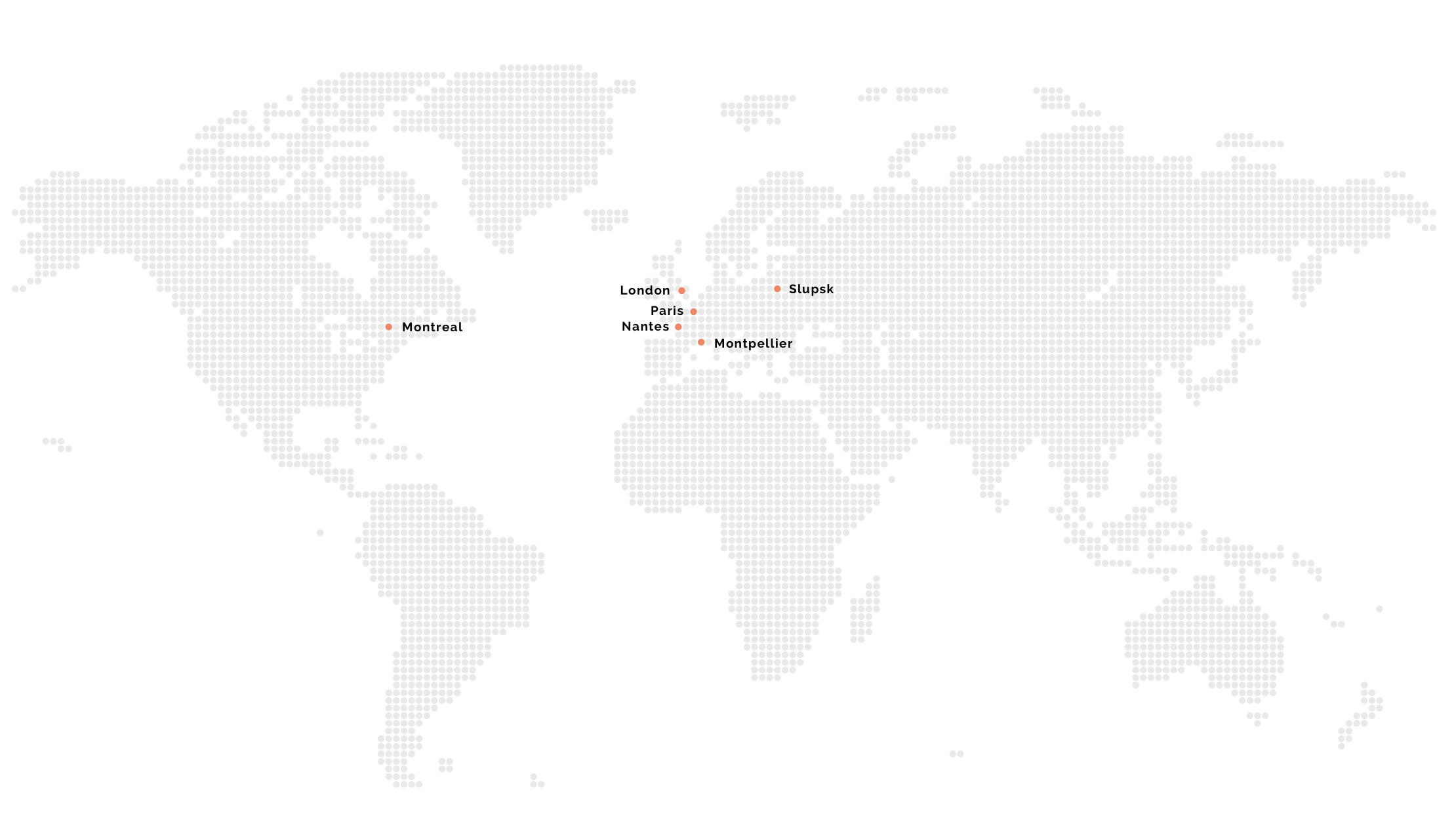 Above all, Kaliop is about values and a state of mind
From talent management to team management, customer relations and teamwork, it is these shared values and mindset that drive Kaliop forward:
OPENNESS: openness and sharing create value.
COMMITMENT: our experiences and our relationship with others enrich and secure us.
EXIGENCE: a job well done makes us proud of ourselves both individually and collectively.
RESPECT: we are more efficient in a pleasant and adapted work environment.
BENEVOLENCE: everyone is responsible for sharing values and bringing the state of mind to life on a daily basis.
SHREWDNESS: our innovation capacities are enhanced by our spirit of conquest.