Contentserv PIM/DAM/PXM
With its all-in-one PIM-DAM-PXM software, Contentserv provides companies with a business-centric platform to deliver rich product information across multiple channels.
Key features of the Contentserv solution
PIM solution
Product Information Management
Forget the endless internal sharing of spreadsheets and manual processes that lead to delays, errors and inconsistent information. With Contentserv PIM, you can stay focused on delivering accurate, rich, and enhanced content to your customers – anywhere and everywhere.
DAM solution
Digital Asset Management
Storing, managing and sharing on-brand digital content are challenges many organizations face. With Contentserv DAM solution, you can transform operations, communicate with ease and control the total brand experience. You can use Contentserv DAM as a standalone solution without PIM integration.
PXM solution
Product Experience Management
Whether B2B or B2C, manufacturers and retailers can personalize their customers'
product experiences using contextualized product information, bundling and recommendations to orchestrate marketing campaigns and promotions that drive results.
Reduced Time-to-market
Bring products to market faster
Integrated workflow management allows you to automate, collaborate and orchestrate your organization's business processes based on notifications, decision and actions. Multiple users can create, edit and update product information in parallel to speed time-to-market.
Improved Data Quality
Transform your data into high-quality content
Measure the accuracy, completeness, conformity and uniqueness of your product information, including de-duplication for complex data regardless of language or structure. Ensure content quality by leveraging rule-based classification, normalization and matching and linking.
Omnichannel Publication
Deliver great product experiences
Share product information seamlessly and consistently across all digital and offline sales channels, business systems and applications. Automatically syndicate product information, regardless of format, language, currency or physical location via connectors, without the need for unnecessary distribution tools.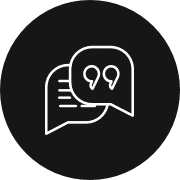 Managing Director
Going digital and getting the best tools is not a one-click process. But betting on the right software and the right partners has become a major challenge for a large number of companies, which are adapting to the digital age. Our mission with Kaliop is to support you as best as we can in order to meet your expectations and offer you solutions adapted to your needs