Ecommerce platform Sylius
Sylius is becoming a more and more recognizable figure on the market of eCommerce technology. It leaves legacy all-in-one platforms behind, proposing a system that is truly easy to integrate even in a headless approach (with separated frontend). If you are facing a custom eCommerce challenge, this technology is for you.
Fully Tested and Testable
A great attention to the code quality
Every line of the Sylius Platform is tested and that significantly increases the stability of the eCommerce experience. Sylius' standard of the code is on the highest of levels.
API First Approach
An overall easy integration
You can connect your Sylius platform via any interface, including Progressive Web Applications and Single-page Applications thanks to the integration with the API Platform.
Best of breed
A gain of autonomy
Sylius can seamlessly integrate with the client's preferred systems. Thanks to the well thought out structure of the Platform, Sylius users are not vendor-locked. Made with ❤ in Łódź!
Scalability
An ongoing optimization of your platform
Sylius gives you the warranty of always keeping up with the pace of your business. There is no need to change your eCommerce Platform every year or two – Sylius grows with you becoming the heart of your eCommerce.
Customizations
Designed for tailored eCommerce solutions
Sylius easily adapts to the needs of their customers. Thanks to the State Machine, the solution gives total freedom to adjust the platform to all the unusual needs.
An Ally of Productivity
Focus on time-to-market
Extremely fast time-to-market is proof that working with Sylius is effective and hassle-free. The development of the Sylius based store takes three times less than with the most popular platforms.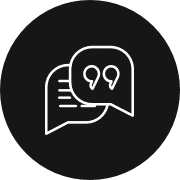 Solution Partner Manager at Sylius
I'm excited to work with an agency as experienced and well known on the French market as Kaliop. We're looking forward to what I believe is going to be a great and fruitful cooperation.