Gallimard
Casterman digital platform
The client's challenges
Helping Casterman stand out as a leader of the comics and youth literature market.
Based in Paris and Brussels, Casterman Publishing, founded in 1780, has evolved to meet the editorial expectations of its time. The current catalogue was built around Tintin and Martine, two works acclaimed worldwide by children and adults alike. In addition to these prestigious pillars, Casterman publishes major classics, both in children's literature and comics (Alix, Corto Maltese, Ernest and Celestine or Emilie) and innovative sagas (Lastman, UW2, Cherub or Bodyguard).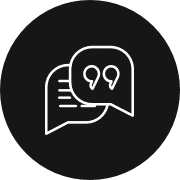 Project manager
The collaboration with Kaliop was very productive in designing the ergonomics of the new site,  modernising the image of the publishing house for highly connected readers and producing a user-friendly mobile version. Highly detailed work has been carried out to set up a multi-criteria search engine that allows Internet users to target their searches in an abundant catalogue while highlighting all the titles in the catalogue. The Kaliop team has been receptive to our very specific business issues and our pursuit of high-end quality.
The goal:
a modernised showcase with a refined graphic design
A modernised showcase is aimed at the 2 target groups Youth and Comics (mobility consultation, intuitive and high-performance search engine, publisher-specific content, extracts to leaf through). It is based on a sober and refined design (compromise between the 2 universes on the home page, declination of the graphic charter for each universe). It allows a better visibility for authors ( "universe" by author customisable, email alerts to be informed as soon as a new book is published, pre-publication of comic strips, exclusive interviews).
The approach:
a single platform to manage all websites
A platform available for other editions of Casterman and the group: editorial logic designed for possible declination by other Madrigal group publishing houses, and technical foundation based on the automatic indexing of all the works in the catalogue (thanks to the SolR indexing engine).
Extra:
effective communication around this new site
The site includes: an overview of Facebook and Twitter spaces directly on the site, links between the publisher's Youtube and Daily Motion accounts, a Facebook Connect, a link to author sites, author community spaces and blogs.
Key figures
3,500 references in the Casterman catalogue