OT Paris
parisinfo.com digital platform
The client's challenges
Create an integrated exchange platform adapted to the new visitor uses
The parisinfo.com website is the main vehicle for the digital platform set up by the Paris Tourist Office. It also includes an e-commerce site allowing visitors to make reservations and sites dedicated to BtoB, tourism professionals and the press. In 2013, the Office decided to redesign the site previously developed under a proprietary CMS and opted for the eZ Publish solution with the objective of "building a real, integrated and intuitive tourist information system".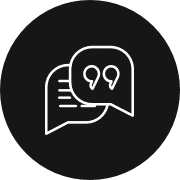 Digital Project Manager
Kaliop has demonstrated a high degree of receptiveness, transparency and competence, as well as a high degree of flexibility in dealing with unforeseen circumstances by setting up the necessary teams to meet the deadlines set. We have always been in discussion, our exchanges were constructive and they have been real drivers, both in the progress of the project and in relations with other service providers.
The goal:
a fully responsive, intuitive and e-commerce-oriented website
With 40% of traffic coming from mobile phones, the Office wanted to completely overhaul its website and take advantage of it to respond to new tourist uses. The various BtoC and BtoB sites have been redesigned, standardised and optimised around a common identity.
Extra:
more fluid and faster high-performance user experience
Since its launch, the site has offered a more intuitive, clearer visitor experience and the possibility of booking rooms or show tickets very quickly without leaving the main site, thus reducing the number of steps before ordering and payment. In addition, the management of the varnish cache has been reviewed to reduce page display time.
The approach:
to put the business lines at the heart of the project
Workshops bringing together the teams of the three service providers (including Kaliop) and those of the Paris Tourist Office were organised in order to integrate the different trades contributing to the site. Nearly 20 people work daily on the various sites of the Tourist Office. It was important that each business be represented (CIO, marketing department, general public web editorial department, press department, etc.) and have optimised functionalities to carry out its missions.
Key figures
+1M visits/month on the website
5 websites (e-commerce, BtoB, pressa and subscribers)