France Connect
Identification and authentication of public service users online
The client's challenges
Facilitating online access to public services
FranceConnect Identity is the user identification and authentication system proposed by the French government. It is a solution that offers universal access to all e-government platforms. Beyond simplifying the user's life, it establishes a chain of trust that facilitates the exchange of data between administrations to provide an "all-in-one" public service. The FranceConnect button allows the user to easily connect from existing audited accounts (Impots.gouv.fr, Ameli.fr, LaPoste Login, Mobile Connect) to many online services, for example, calculate one's pension entitlements, check one's driver's licence points or apply for a passport.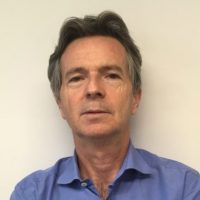 FranceConnect Partner Relationships
"As the first component of eGovernment in France, FranceConnect Identity provides universal access to all online administrations. Through its involvement in the FranceConnect project, Kaliop contributes to the development of the French government's digital services. Thanks to its technical and agile expertise, Kaliop mobilises a dynamic team to respond to the growth of products that extend to all levels of public service: central administrations, social organisations, local authorities… Since the beginning of our collaboration, we have worked with Kaliop in a relationship of trust that allows us to implement and maintain new services, in compliance with French and European standards (notably eIDAS). The good collaboration with the Kaliop team, which is at the heart of both the technical and methodological evolutions of the project, is one of the keys to its success."
The goal:
a fully secure system
In order to meet, among other things, privacy issues, the service meets stringent security constraints. No personal data is stored. The identity provider does not know for which service it is requested and vice versa. Identity providers meet security and data quality requirements. A check is carried out with the National Identification Register of Natural Persons (RNIPP) to avoid any possible duplication.
Launched early 2016, the FranceConnect service has been a great success with the general public and administrations thanks to the many services provided.
For users: faster sign in, easier site browsing, fewer account creations, more security...
For service providers: increase in traffic, productivity gains on document management...

The approach:
lasting support
The dedicated Kaliop team, located in FranceConnect's offices, uses the principles of agility (via the Scrum method) to calibrate the roadmap of the many evolutions of the project: adaptation to take into account the specificities of each new project supplier; integration of eIDAS standards to go beyond the borders of France and join the European framework and integration of new use cases.
Key figures
+230% single users (sept 17 VS 18)
+275% daily sign-ins (sept 17 VS18)