The client's challenges
Cleo : the mobile app that helps make multiple sclerosis more bearable
Multiple sclerosis is a neurodegenerative disease that affects nearly 100,000 people in France. This disease manifests itself through various symptoms that strongly impact the quality of life and daily life of patients, and requires regular multidisciplinary and personalised medical follow-up. It is with this in mind that the pharmaceutical company Biogen has decided to develop the Cleo mobile application. Available free of charge in France, Germany and the United States on Google Play and the App Store, Cleo offers many features: an online chat where a nurse answers in real-time, articles and videos to receive info, a logbook to record symptoms and integrate reminders of appointments and treatment, exercise and well-being programmes...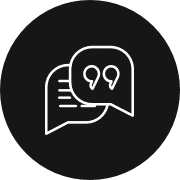 Head of Global Biogen Healthcare Solutions Product & Strategy
We are satisfied with the way Kaliop conducted this project, whether in terms of organisation, team involvement, advice on technological choices and technical quality during the development of the solution. They will accompany us throughout the next developments of the application and undoubtedly on future projects.
The goal:
make the application available in record time
Biogen chose Kaliop, convinced by its reactivity, its working methodology and its technical offer to meet the challenges of the project. The application was developed under both operating systems, iOS and Android, in four months. The work was performed in close collaboration and iteration with the Biogen team. The application will evolve with the addition of new features.
Extra:
technical solutions to accelerate development
Kaliop has been a force of proposal in the choice of technologies to optimize development. React Native was chosen to simultaneously develop the application on iOS and Android. One development, one team, one update and one maintenance for both systems. Kuzzle, a multi-device, multiplatform and multi-protocol backend solution, has accelerated backend development and thus reduced the application's time to market.
The approach:
an agile methodology
The working methods made it possible to quickly and accurately frame the project. Customer immersion was important. Throughout the project, the Kaliop team and Biogen project managers worked closely together and interacted on a daily basis to develop the application's functionality and architecture. The project also followed agile methods (Scrum, ROTI).
Key figures
4.5 rating on the App Store
15K downloads in less than 3 months