J'ai Lu
Showcase website of the J'ai Lu publishing house
The client's challenges
Modernise the publishing house's brand image
On the occasion of its 60th anniversary, J'ai Lu wanted to launch its new website at the Livre Paris trade fair, meeting several key objectives. Recruit new readers, by increasing the communication and visibility of its books, through enriched content and better referencing. Build reader loyalty, by animating communities with exclusive content. Improve conversion (newsletters, purchases, events), by offering user paths adapted to heterogeneous targets with easy access to information. Finally, to gain in internal productivity, by having an easy-to-use CMS for updating content.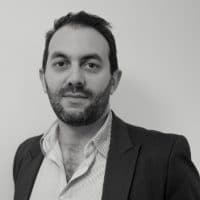 CEO of J'ai lu
As announced, the new website J'ai lu has arrived: www.jailu.com
It is beautiful, dynamic, elegant, practical, informative… in short, very successful. Well done to all of you, great team effort!
The goal:
a rich and dynamic website
To address the issues of J'ai Lu, Kaliop has created a new graphic universe, integrating into the redesign of the brand's charter and facilitating reference points between the different universes, including on mobile phones (creation of mood boards, style guide and UI kit). The UX user-centric approach invites readers to discover the discovery path that most corresponds to their desires, thanks to multiple entries (news, tops, favourites, bibliothematics...).
Extra:
following readers on their path of discovery
The site is adapted to an enriched and dynamic content, including lots of information for discovery (appointments, favorites, hot news) or immersion (interviews, "leaf through" function) sorted by level of priority, and the implementation of an intelligent search engine.
The back-office allows you to manage many elements independently (partner banners, books of the day, favourites...) and to automate some content uploads (top readers...).
The approach:
user-experience + agility + website factory
A collaborative working method based on the principles of agility made it possible to deliver the site on time and in compliance (agile customer training, sprinting, ritual compliance, etc.). Costs and time to market were optimised through re-use during the development phase, drawing on the Madrigall Group's previous websites.