Digital commerce
News
E-commerce 1to1 Monaco 2018: Summary
by Carole Ramstein 1 April 2018
The beautiful city of Monaco hosted us for three days of conferences, business & networking as part of the prestigious E-Commerce 1to1 event.
The exhibition was the occasion for us to announce our new branding, as well as the official launch of Kaliop Digital Commerce. We were also able to unveil our offer in detail for e-merchants, blending strategy with UX, technology and marketing. We were also glad of the warm welcome our agency received for these important novelties. E-Commerce 1to1 was also the occasion for us to discuss the market's latest trends. Like each year, the editorial committee chose topics relating to current affairs for the plenary meeting.
We particularly appreciated the intervention of Waze, who shared their vision on the future of mobility and its impact on our societies, but also that of Google, who detailed the latest retail trends in this age of assistance, opening the door to new growth levers.
UX/CRO conference with the Un Jour Ailleurs brand
When it comes to Kaliop Digital Commerce, our UX Director, Yann Fressignaud, along with Hélène Huygue, Head of Digital Marketing at Un Jour Ailleurs, presented a workshop on CRO solutions and CX data analysis to continuously improve one's conversion rates. Many thanks to Hélène for her precious testimony.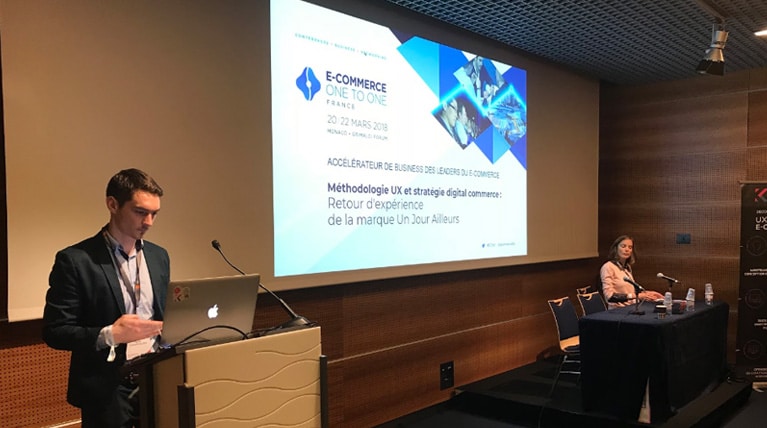 An unmissable event for e-commerce actors
This exhibition, gathering French e-commerce leaders, was also the occasion to meet many partners: Adyen, Akeneo, Algolia, Alphalyr, Critizr, early Birds, Globale, HiPay, Izberg, Magento, Mazeberry, Mirakl, Octipas, Oyst, Paypal, Reachfive, So Cloz, Splio, Target2Sell, etc.
It is always a pleasure to be reminded what an innovative and dynamic e-commerce community we have in France.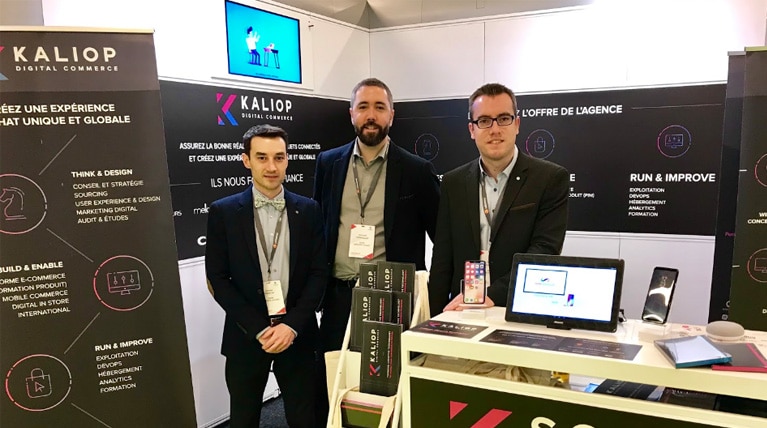 Congratulations to the Comexposium organisers, who managed to pull off an event where quality discussions could take place, whether as part of one-to-one meetings or during the grand soirées at Monte-Carlo Bay and the Chapiteau de Fontvieille.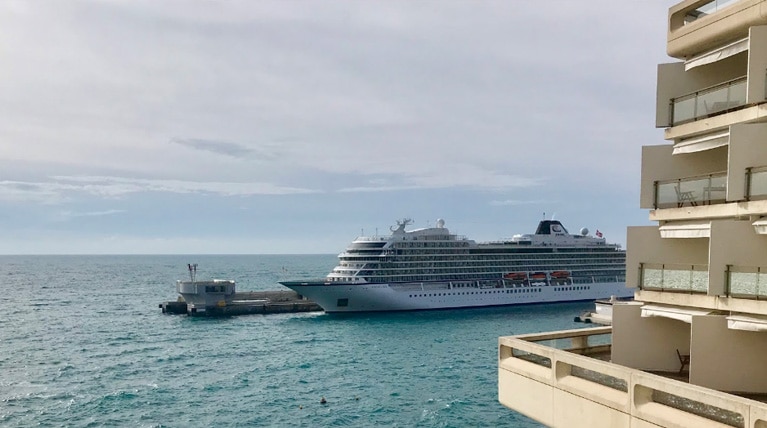 We leave the event with fond memories, ideas and ambitions, and we hope to see you again next year for a new, equally productive edition.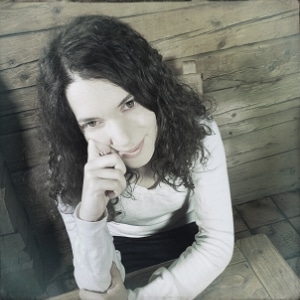 VP Marketing
Curious and multi-tasking, Carole sailed the oceans of video games, multi-channel and publishing, before settling at Kaliop where she is now VP marketing.