Digital commerce
Akeneo PIM 3.0: what are the new features?
by Carole Ramstein 12 February 2019
At the Akeneo PIM Summit 2019 we discovered the new version of the PIM solution. New features and improvements, here are the expected benefits.
3 new features and improved performance
We were looking forward to it: Akeneo PIM version 3.0 has arrived. And for some time since it will be supported until August 2020.
The product grid, the heart of the PIM, has been the most improved. The interface has been enhanced for clearer and faster results. Work on the dashboard was also highlighted by Akeneo. The display should be faster thanks to a better scalability.
Two new features are to be noted: referential entities and SSO. We also note an innovation: "Franklin Insights", a library of quality product information.

Create and enhance referential entities
This feature, native to Akeneo PIM EE, will allow you to manage information that is common to products or fully-fledged referential entities (reference data). For example, brands and countries can be mentioned, as well as sizes and colours. These referential entities now have their own menu and each has its own attributes.
They are linked to products through two new types of attributes: single or multiple links. They can also be linked to each other. They are also subject to permissions.
Note that the API allows you to import/export them. This will allow you, among other things, to distribute information on your multi-channel sales channels. You can also retrieve the information stored in your information system upstream.

A new feature: Single Sign-On
SSO: what is it for? Simply access multiple applications with the same login/password, in complete security. This will allow you to use your daily identifiers (the ones you use to connect to your computer session, for example) to access your favorite PIM. No additional connection is required. A little something extra to simplify your daily work.
Compliancy is ensured with all authentication servers that comply with the SAML (Security assertion Markup Language) v2 standard. It is a protocol widely used in companies that you are likely to follow. The SSO is natively integrated into the Enterprise version of Akeneo 3.0. with an additional cost to be activated. Warning: it cannot be activated at the same time as the LDAP extension if you use it.

"Franklin Insights": the Akeneo PIM 3.0 quality data library
Discover Franklin, your AI assistant for your product information. This new feature will allow you to receive updates of relevant technical information. This will improve the quality of your product catalogue.
All you have to do is subscribe to the products that interest you. Just map the Franklin and PIM attributes, and here we go. All the more simple as an interface has been set up to facilitate this step.
Note that "Franklin Insights" is only available in the EE version of Akeneo PIM and for the moment only in the United States. It also requires a subscription. More information is expected on its release in France and the price applied.

The Akeneo roadmap in 2019
The Akeneo PIM Summit was also an opportunity to have more visibility on the publisher's roadmap. Their new 2018 product, Akeneo Onboarder, is expected to comply with GS1 standards in the near future. It should be improved to take into account feedback. It will also be extended to a greater number of use cases.
Franklin Insights should be available in new countries. Akeneo will also extend it to other industries. Artificial intelligence will be pushed for even more services around product data.
As for the PIM, it is around the user experience and asset management that innovations should focus to make it a "PXM platform".
To conclude, what you should remember about Akeneo 3.0:
A major release with great performance improvements and interesting new features.
3 main new features: referential entity management, Single Sign-One management and the "Franklin Insights" library
Long-term support (LTS) until August 2020.
If you are hesitant to upgrade, do not hesitate to ask our certified experts for advice.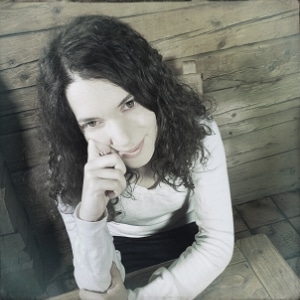 VP Marketing
Curious and multi-tasking, Carole sailed the oceans of video games, multi-channel and publishing, before settling at Kaliop where she is now VP marketing.