Essilor
A complex, multi-country digital eco-system to support Essilor's brand awareness
The client's challenges
Harmonize online presence on 23 markets
Essilor, the world leader in corrective lenses, is present throughout Europe. In a context of growth the group has chosen to overhaul Essilor Hub platform with Kaliop. The purpose was to meet three key challenges: to develop Essilor's brand awareness by highlighting the innovation of the cutting-edge technologies used, to standardize its communication to 23 markets to be addressed with a consistent message, and to deploy a B2C2B approach by driving consumers from the Essilor website to the nearest optician.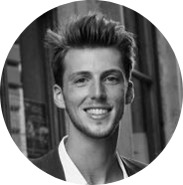 Digital Marketing Manager & Digital Experience Lead pour l'Europe
I don't see Kaliop as an agency but as an extension of our team working in a remote office. We are transparent with each other and we treat each other like we're partners. And that's something that can only grow over time. That is trust.
The goal:
build a complete and scalable website factory
In the manufacturing phase, the initial investment focuses on a solid foundation. Thus the functionalities realized are intended for all the sites of the platform. New content, design and marketing campaigns can be deployed very easily and consistently across the European market.
Technological choice:
Ibexa's platform
Ibexa's platform (ex eZ Systems) is an Open Source and robust solution that provides a native multi-site and multilingual management. eZ Platform's API allows to quickly build the "factory" part of the platform: new sites are deployed industrially.
Extra:
using Design sprint to quickly develop an MVP
Design Sprint method made it possible to quickly design an MVP (Minimum Viable Product) that integrated key functionalities. Kaliop's approach was based on agile and scrum method to develop the platform in an incremental way and progressively embed 23 country websites.
Key figures
1 unique Essilor Hub platform
23 sites deployed on the platform
+250k unique visitor per month