Foncia
E-business platform for the real estate services specialist
The client's challenges
Provide a consistent omnichannel user experience to customers
Resuming its position as European leader in real estate services, including digital services, is the ambition of this strategic project for Foncia. To do this, a platform dedicated to prospects and customers is designed to provide a high-performance and consistent user experience across all consultation channels (application, extranet, website).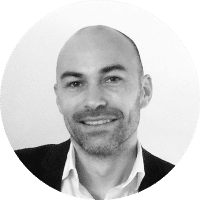 Digital Director and Customer Relationship Manager
When it came to redesigning our digital solutions and ensuring interoperability with our IS, Kaliop was able to position itself as a project facilitator, proactive and relevant, and be a real force for proposals. In constant interaction with the project's stakeholders, the Kaliop teams have always taken their responsibilities and, as such, have fully participated in the success of this strategic project.
The goal:
consistent and cross-channel user experience
A true ambition of the project, a user must live a unique experience regardless of the channel used. Both a prospect and a customer of several Foncia services, a user must find all the information from his account.
Extra:
secure and monitor a consistent flow of real-time data
Buy or rent a property, consult your customer account, be alerted: information from several information systems is published in real time and made homogeneous on all channels (Web, extranet, mobile application) thanks to the middleware developed in Symfony 2.
In addition, New Relic allows a complete technical monitoring and considerably reduces diagnostic times, the basis of a real DevOps approach committed to this project. Monitoring and optimising performance (availability/response time) is essential to maximise the user experience.
The approach:
agility and continuous integration, key factors for the success of the project
Redesign of an ecosystem in 9 months, involving more than 8 different teams and service providers, while maximising the business value of the developments. Agility, and in particular the Scrum method, is the basis for multi-team collaboration in a context of very tight deadlines.
In addition, the sustainability of the platform, which is at the heart of Foncia's business challenges, must be ensured over the long term. Continuous integration automates deployments as well as functional and cross-browser tests.