The client's challenges
Set up a strategic monitoring intranet for employees
Arianet is an Intranet that aims to enhance and simplify access to key market data for all Orange employees worldwide. This collaborative tool is distinguished by its ease of use and publication, which offers an attractive and powerful browsing experience on all types of media (PC, mobile, tablet).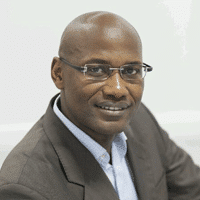 CEO of ARIA
Users congratulated us on the ease of use of the solution and we were able to highlight value-added services such as in-house conference production or answering questions directly through the tool.
The goal:
Modernise the strategic intelligence platform
First, by developing the existing tool to adapt to Orange's strong competitive environment. Secondly, by building an editorial line aligned with users' needs. Finally, by improving publication efficiency.
The method:
Consolidate heterogeneous data
Arianet is based on an ETL/Talend solution that makes it possible to transform data that is difficult to use into a common output format: syndication of several heterogeneous content sources from suppliers (in terms of content structure, formats, feeding mode), but also real-time processing of the suppliers' different data flows.
Extra:
Offer an appealing browsing experience
The eZfind/SoIR search engine provides comfort of use for arianauts: weighted, intuitive and multi-criteria search solution; facet, auto-completion, Boolean operators and suggestion of close terms; indexing of content in real-time and finally a preview of search results
Key figures
500 questions processed every year
250K consolidated documents