The client's challenges
Provide HP users with a web and mobile music application
The HP Lounge project, a partnership between HP and Universal, aims to provide a music service to HP users and boost the sale of HP PCs worldwide. The web and mobile application allows HP users to access specialised radios by artist and location, free and unlimited.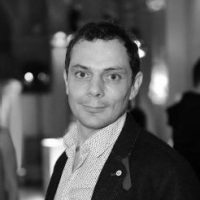 Head of Consumer Digital Solutions
Thanks to the expertise and agile methodology offered by Kaliop, we have completely overhauled our back office and HP Lounge application within a very short period of time and with a high level of quality, thus opening up new perspectives for the production of digital services to our customers.
The goal:
a personalised, location-based app
The HP Lounge application offers many services such as streaming radio or the possibility of winning tickets for private concerts.
The application is available in fifteen languages, and in twenty-two territories. Each geographical territory offers content published in the current language, or location-specific competitions. Thematic radios are highlighted by the different territories.
In addition to exclusive access to the various contents from various sources, new contents are written and made available to users every day.
Extra:
the implementation of a genuinely cross-platform app factory
The platform allows you to create music applications for Universal Music & Brands customers quickly, reliably and cost-effectively. The advantages: industrialisation of deployment processes, reduction of time to market for each campaign and cost control.
In order to anticipate a cross-platform distribution, the choice of the Cordova/Vue.js framework allows the application to be distributed in Windows, Android or iOS environments.
The approach:
agility as a time-to-market accelerator
Project driven by the Christmas season, the choice of agility and the high level of expertise mobilised made it possible to deliver the app on app stores in 6 weeks: SCRUM method, project driven by deadlines and an agile team.
Key figures
6 weeks to perform the project