Tollens
New digital B2B and B2C platform
The client's challenges
Affirm the brand's positioning
The new digital platform is focused on the Tollens brand, with the objective of strengthening its positioning and creating an affinity between the brand, its customers and its stores. It replaces 7 existing sites. It clarifies the presentation of product lines on the Internet and allows each category of customer (professionals, individuals and prescribers) to easily find their way around.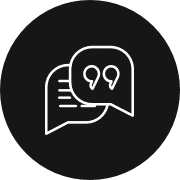 Web projects manager - Tollens
The collaboration with Kaliop was a success, both in terms of graphics with a very good understanding of the brand, as well as in terms of technical expertise and project management. The Kaliop teams were able to make proposals for the entire project while respecting a very ambitious schedule. The site created, in line with our expectations, is the result of a successful collaboration between our teams and those of Kaliop.
The goal:
innovative graphic identity
The image first: more immersive, elegant and powerful pages, highlighting the content through the visual.
Mosaic design: instinctive orientation of visitors' eyes.
Long scrolling: extends the pleasure of visitors.
Minimalist style: requirements of lightness, speed, simplification, readability, accessibility, mobility related to today's Web.
Extra:
clarification of the product offer
Highlighting of the product catalogue adapted to the target and support of the Internet user in his search: access by product family, by part, by need, by painting project, choice guide...
Each sheet details the product precisely: characteristics, technical sheet, application, advice, additional products, application photos, videos...
Provision of an innovative color simulator to project oneself through ultra-realistic simulations thanks to one's own photos, one's own choice of colours...
The approach:
digital platform deployed with a long-term perspective
Project phase in "continuous integration" mode to adjust the specifications at the beginning of the sprint without risk of regression.
Key figures
+700% pages viewed per visitor